Warts Treatment
Treatment for Warts & Viral Warts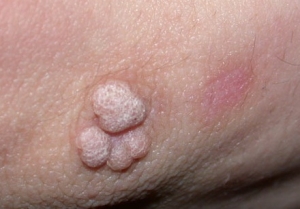 Warts Warts or verrucae, are benign growths of the skin and mucosa that are caused by infection with papilloma viruses . Warts can occur in various shapes and sizes and usually they are asymptomatic, which often leads to delay in treatment. Warts can be easily diagnosed and treated by qualified Dermatologists.Treatment options include topical creams or lotions and Surgical removal . Wart viruses are contagious.
Warts can spread by contact with the wart or something that touched the wart.Treatment is difficult, with frequent failures and recurrences. Many warts, however, resolve spontaneously within a few years even without treatment.
Useful External Links on Warts and Treatments
Are you looking for Professional Warts Treatment?
Visit Ram Skin Clinic or Click here to Fix Online Appointment
Ram Skin Clinic offers Affordable Treatments for Scabies and all types of skin disorders.