Sweaty Palm (Hyperhidrosis) Treatment
Professional & Affordable Sweaty Palm ( Hyperhidrosis) Treatment in Chennai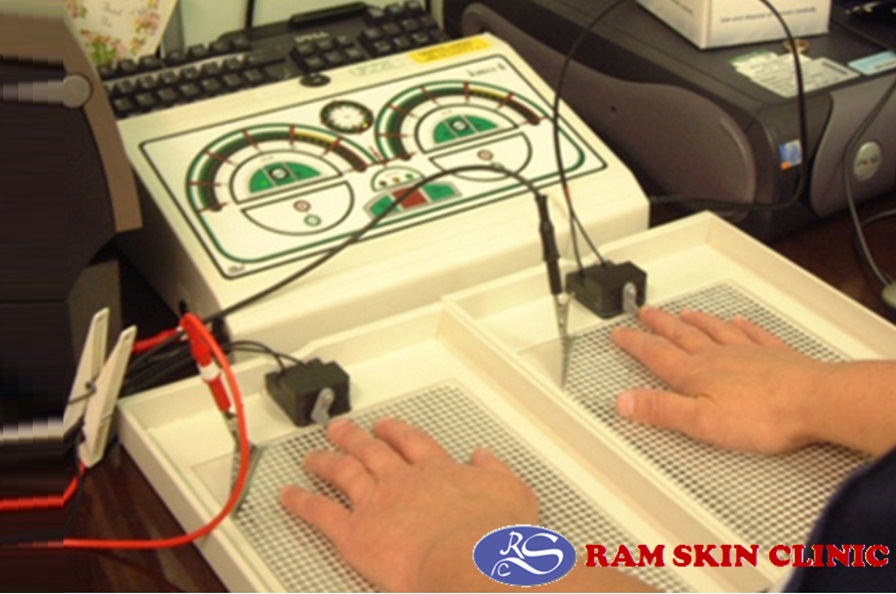 Hyperhidrosis or  Sweaty Palm is the excessive production of sweat. The phenomenon is mostly unpredictable and a cause of major inconvenience to the patient or sufferer.
Sweating is a very important function of the skin which helps in rregulating the body temperature. Sweating is very essential for the proper functioning  of the human body.
Types of Hyperhidrosis:
1) Generalized hyperhidrosis
2) Local – Plamoplanter ( Sweaty palm & soles ), only in face, or only in  axilla
General causes of Hyperhidrosis:
    Infections
    Metabolic diseases
    Hyperthyroidism
    Some drugs
People who have Hyperhidrosis come across the following issues:
Bad body odor
Infections – Excessive sweating leading to secondary bacterial or fungal infections
Excessive sweating  can turn out to be a major embarrassment in public
Students who are writing exams can wet the answer paper and also find it difficult to hold the pen.
Professionals can't sit in the office for a long time since they will wet their tables, keyboards, mouse etc
Treatment for Hyperhidrosis:
Hyperhidorsis can be treated by a trained dermatologist using various methods. Hyperhidorsis is curable in most cases.
1)Creams:  Application of topical creams which contains 10- 20 % aluminium chloride.
2) Iontophoresis : Iontophoresis is the most cost effective &  successful treatment for Hyperhidrosis. It can be easily performed by a trained dermatologist as an office procedure.
3)Botox: Botox treatment for Hyperhidrosis is quick but an expensive treatment.
Are you looking Treatment for Sweaty Palm (Hyperhidrosis) Treatment in Chennai ?
Visit Ram Skin Clinic or Click here to Fix Online Appointment
Ram Skin Clinic offers Affordable Hyperhidrosis Treatment and solutions for types of skin disorders.